Whether you are a movie buff, someone who loves to host sporting events, spend more time outdoors than inside or are simply a sucker for that romantic 'movie night' out in the open, no one can resist the charm of an outdoor entertainment zone!
The team at Electronic Living offer the tech knowledge and experience to bring the home entertainment experience to your own backyard. Specialising in a variety of outdoor audio and video solutions, Electronic Living has a wide selection of best of breed products to choose. Whether it be hidden speakers, outdoor televisions or inflatable screens for the real outdoor home cinema experience, all Electronic Living products are IP rated and warranted against the outdoor elements, providing you peace of mind and a lasting investment in your families enjoyment.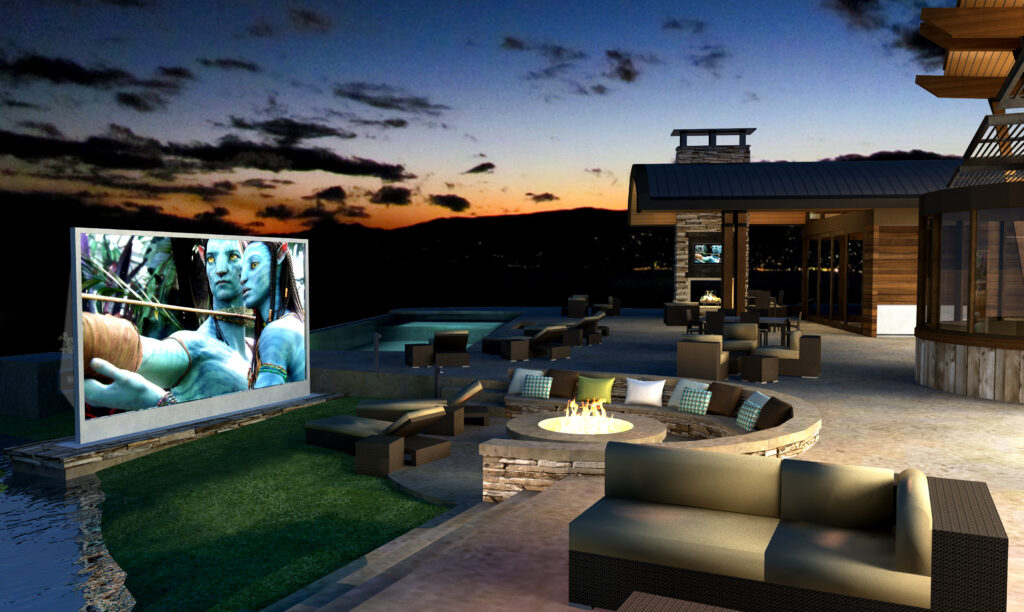 Outdoor home entertainment systems have really come a long way. These days, making the most of your outdoor living space doesn't mean leaving your entertainment strictly to inside the home. Queensland is the perfect place to take advantage of our perfect weather, so why not create an outdoor space to watch movies, concerts, and sports. From courtyards and patios to entire residential estates and resort gardens, Electronic Living is the undisputed leader in high fidelity sound and vision solutions for the great outdoors.
To make it even better you can combine your audio and visual experience with the simplicity and reliability of your mobile device controlling things behind the scenes. You'll have a breathtaking experience that's guaranteed to be the envy of your friends and neighbours, every time.
As featured in the Winter 2017 edition of Queensland Homes Magazine.