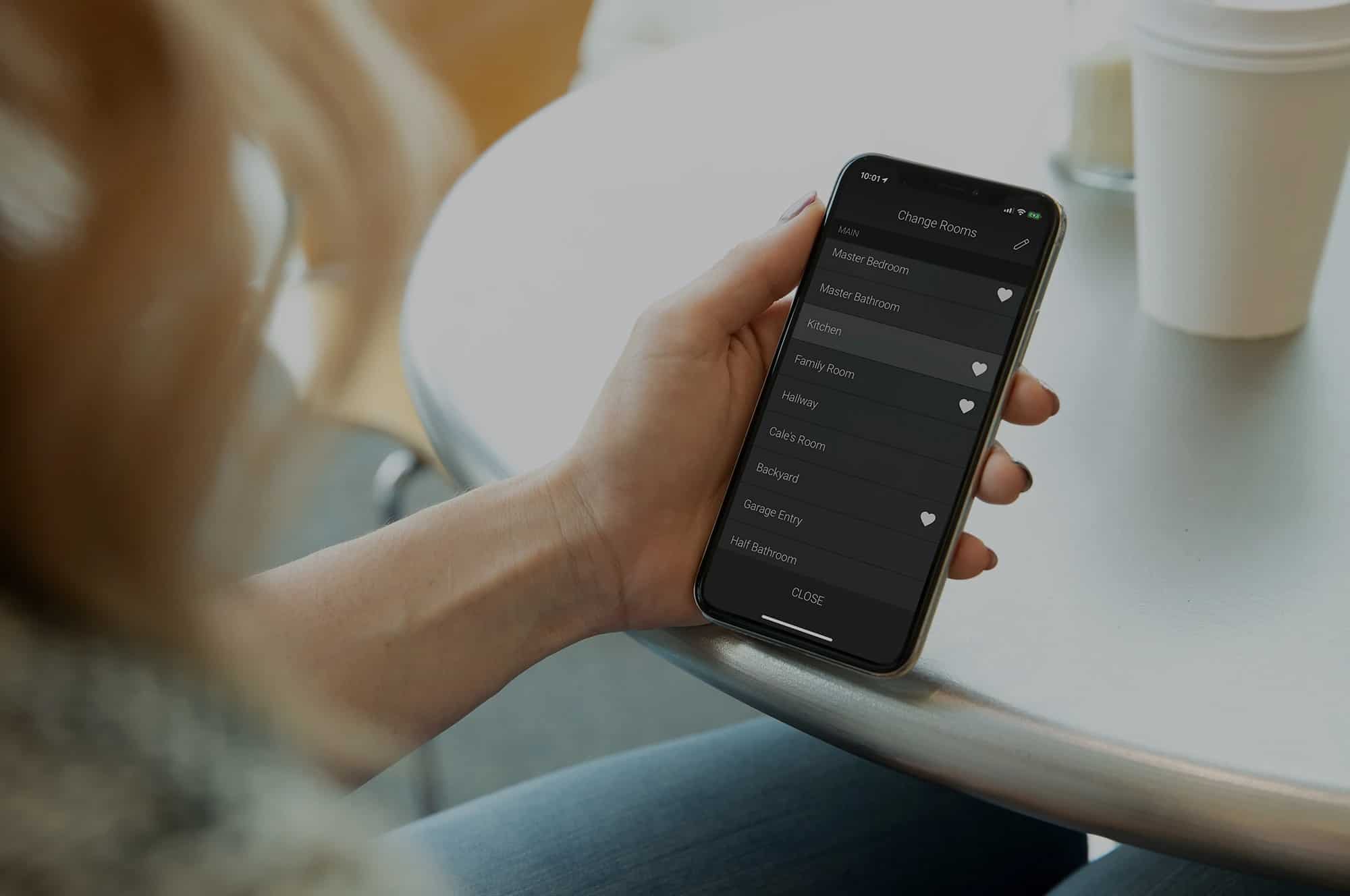 Removing the complexity of home automation
Cutting-edge technology. World-class innovation. Enhanced luxury and award-winning design, all taken care of by our award-winning team. We'll design, build and maintain a complete automation system so you can control your smart home with ease and confidence.
From planning and design to project management, installation and maintenance, Electronic Living is the right choice for your smart home automation needs.
We specialise in smart automation, and provide unmatched levels of design and finish integrated into both indoor and outdoor areas of your home. We use the latest innovations in technology, connectivity and automation to create warm, inviting and connected spaces.
We'll call you back within one business day
One system to rule them all
Control every smart feature across your home on one central control system. We'll find the right solution for your home from our extensive range of world-class products. Combine all of your home technologies into a single, easy-to-use system on a remote, touch screen or mobile device.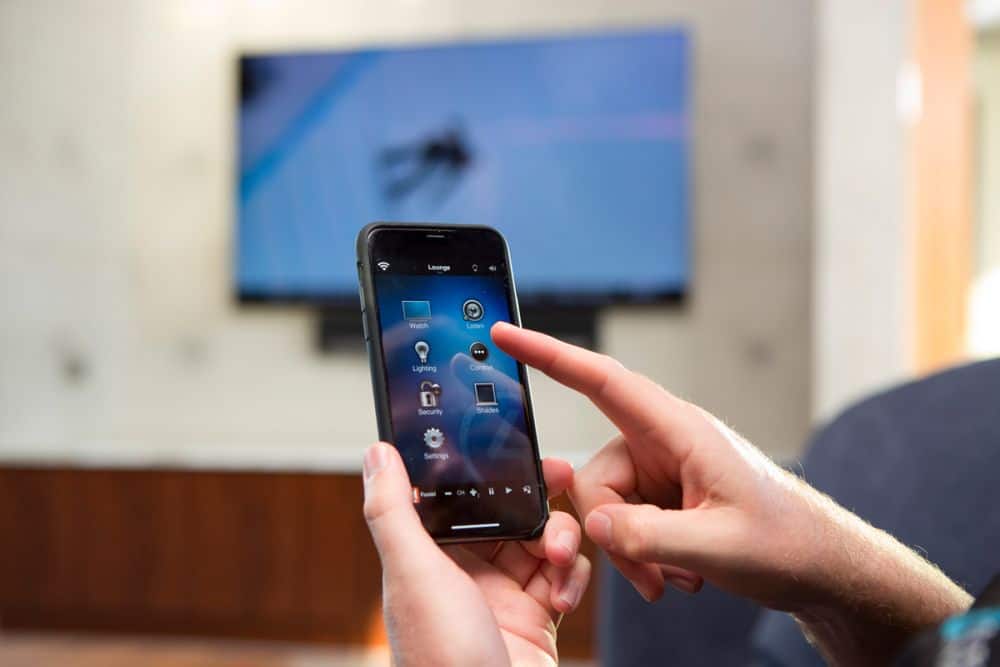 Remove the complexity of technology and automate your lighting, audio-visual, media players, intercom, climate control, window fixtures and more at the touch of a button.
You're never too far from home
Smart technology can automate your home while you're away and allow you to check in from anywhere in the world. Control and connect to your entire home system in an instant from your mobile device. Complete control, from within your home, or on the go.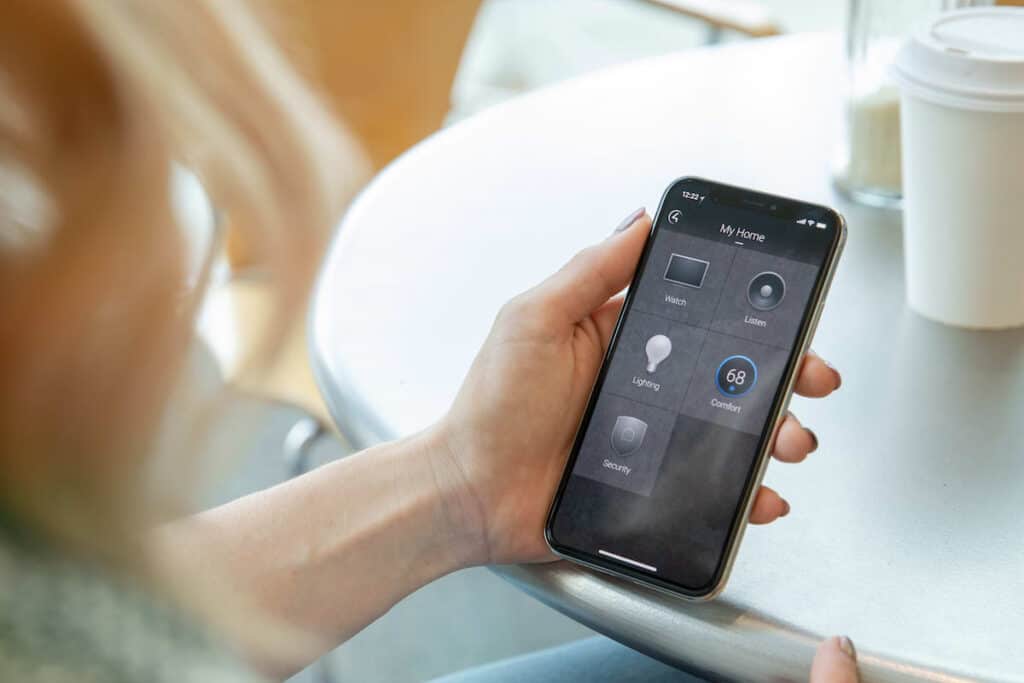 Winding down has never been easier
Find your zen. Take a break from the fast pace of life with enhanced and intuitive wind-down processes. Set reminders for tomorrow, queue the music, lighting, audiobooks, TVs, smart home assistant, cooling and heating, all at the press of a button or voice command.

We create smart home technology with sophisticated and luxurious aesthetics that adds convenience, style and value to your space. Our award-winning designers create bespoke solutions to simplify your life.
Want something that really impresses? Our designs can include next-level features such as hidden TVs, in-ceiling speakers, mirror TVs and projector lifts that provide next-level innovation with that wow factor.
Uniquely you: smart solutions that reflect your style.
Our smart home designs are limitless and catered to your style. We design for you, with one goal: to enhance your home lifestyle and make enjoying your quality time more rewarding. We'll consult with you about your goals, and provide expertise and guidance for the smart home of your dreams. 
We'll go above and beyond to create a space that's uniquely you. Get in touch today.
We'll call you back within one business day