For NDIS & Assisted Living
Keep your independence with assisted living technology
Live comfortably with a smart home, designed for independent living.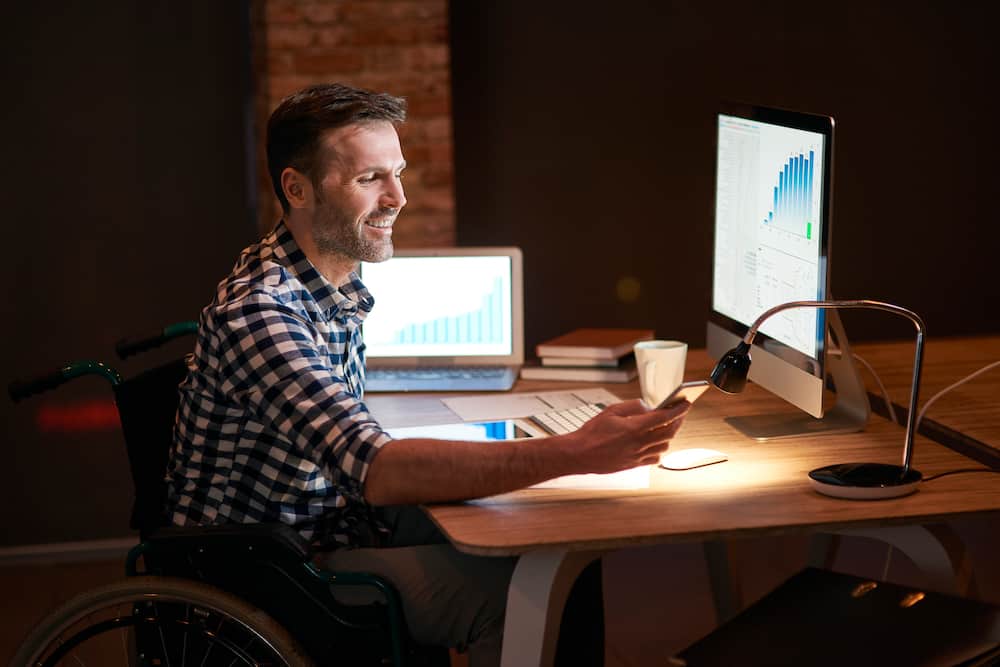 Improve your lifestyle and home accessibility
Our team can bring smart automation and assisted domotics technology to your home packaged into a solution that is hassle-free and easy to use, providing the ultimate in independent living.
We can plan, design, install and maintain a system to make your day-to-day movements easier for maximum comfort, independence and a touch of luxury.
You don't need to be tech-savvy to operate our systems. We design smart technology for you. At Electronic Living, we make advanced technology easy.
Tools for independent living
The ultimate in assisted living, powered by smart technology for independence and comfort.
We'll call you back within one business day
Our team will consult with you to learn about your technology needs. Then, we'll provide you with a proposal and scope of works.
Once the proposal has been accepted, our design team begins preparation of detailed cabling plans, floor plan overlays, elevations, and schematics.
Our projects team will work with all required stakeholders to ensure the efficient delivery of your project, to time and budget.
On top of our typical support, we can offer preventative maintenance and ongoing servicing of your smart technology solutions.
Peace of mind for your family with digital wellbeing check-ins
Give your family peace of mind that you're doing well with smart camera technology that allows a face-to-face check-in quickly and easily from the comfort of your own home. 
Whether it's the peace of mind in knowing that you're okay with CCTV, or state-of-the-art video and audio calls to loved ones with volume and visuals designed for you, you'll be more connected and independent.
Innovative features for living independently
We provide NDIS-approved solutions, tailored specifically to your age or disability needs.
Smart technology that transforms assisted living
Take control of your environment
Integrate all key functions of your space with an easy-to-use visually-appealing control surface.
Next-level security features for peace of mind & protection
The latest in security technology such as facial recognition, biometrics, intercom, alarm systems, and CCTV.
Content Everywhere
Discreetly integrated audio and visual technology available at your fingertips.
A robust, reliable network
We'll design and set up a complete network that manages all the interconnected IoT devices with ease.
Let there be light
Enhanced atmosphere through bespoke lighting solutions for the
ultimate in flexibility and control.
Real piece of mind Feel safe and secure with innovative video surveillance solutions.
We'll call you back within one business day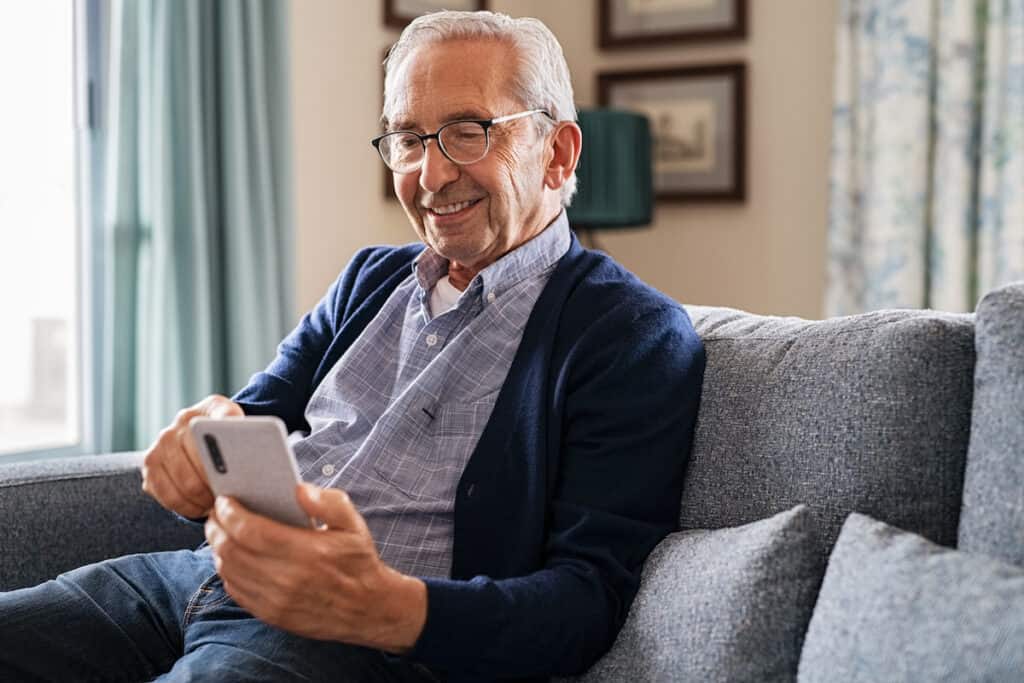 First we'll talk with you to discover what features you need and then we'll plan, design and install them into your home. 
We can fully upgrade any home, integrating sensors and microprocessors across your technology, making it accessible and easy to control.
Take control of your home from the one place
We'll connect all of your technology together, and make it easy to control from your smart device or a custom user interface.
Prefer to go hands-free? No problem. We can even set you up with voice activation across your entire system.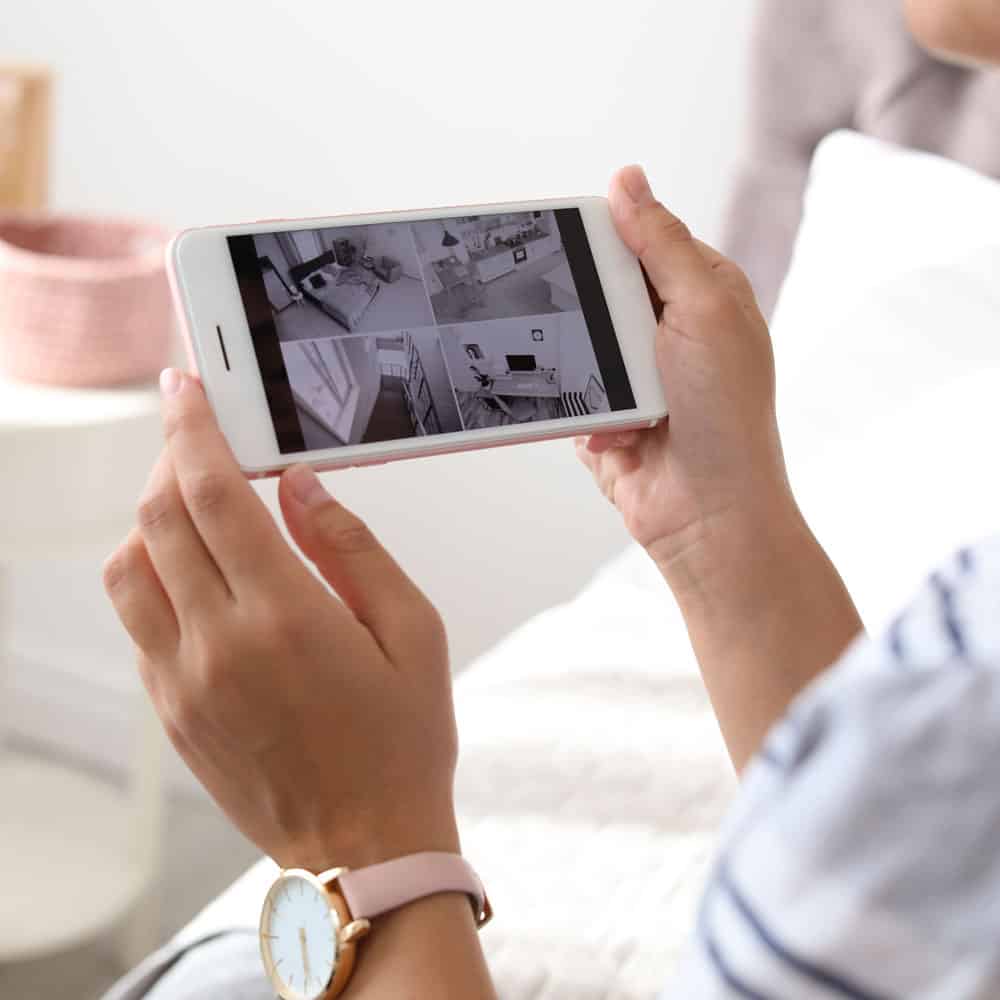 With a host of security features, you'll enjoy the peace of mind in knowing your home is secure at all times.
Smart locks control access to your property and CCTV cameras allow you to view who is approaching your home, without the need to open your door.
Communicate via intercom from anywhere within your home or abroad, to your front door or to other rooms with ease.
We can install automated security lighting and sensors to increase the visibility and safety of your property at night to deter potential intruders.
Live better with smart home technology.
Improve your lifestyle with NDIS-approved tailored assisted living solutions.
We'll call you back within one business day