Making smart technology simple
Smart technology for home, business and marine.
At Electronic Living, we bring cutting-edge design and technology together to create luxurious, award-winning spaces for your home or business. 
Trusted by these incredible companies
A smart home that's easy to own, and provides the very best in entertainment and convenience. Learn more about our Smart Home solutions.
We'll create a truly unbeatable brand experience for your clients and make technology work for your bottom line.
By using the latest technology, we bring our expertise to the water for the ultimate in marine lifestyle.
Speak up
Our range of smart voice-activated controls makes it a breeze to control your home, business or marine vessel.
Next-level security features for peace of mind & protection
Compliment your home, business or marine vessel with the latest in security technology such as facial recognition, fingerprint & biometrics, intercom, alarm systems, CCTV and more.
Take control of your life
Using your existing devices or dedicated control panels, we can automate most areas of your home, business or marine vessel.
"I'm proud of our multi award-winning team, simplifying tech across Australia"
With a combined 200+ years of industry experience our award winning team remain committed to continuously improve the places people live, work & play using our unmatched knowledge & resources to transform "good' to 'great' whilst adding a splash of WOW.
As our society's relationship & demand for technology continues to rapidly evolve we are passionate in our purpose to explore & expand the opportunities that enhance the experience between people & technology with ethics & integrity always at the core of our values coupled with a healthy respect for the trust bestowed by our valued clients & partners to deliver world class solutions.
– Damian Cavanagh
Why trust Electronic Living for your project?
We'll call you back within one business day
Our team will consult with you to learn about your home or business and your technology needs. Then, we'll provide you with an itemised quote for your new home or business. 
Once you've accepted our quote, we'll begin piecing together everything we need to pull off the perfect installation for your home or business, you'll get to review this in a design.
We'll commence the new project with the delivery of all the necessary equipment and begin installing it in line with our agreed design for your home or business. 
We offer regular maintenance and servicing of your smart technology solutions – so you can maintain peace of mind that everything is operating as it should. And if you need support in the future – we're here when you need us.
We reshape how you use your home and your technology. Our technology doesn't just integrate with your appliances, it integrates with your home's design for an ingeniously subtle smart home.
We simplify technology for businesses to innovate how you work. We'll transform how your team works and how your clients experience your brand through smart technology and integration solutions. 
Whether it's your second home or a business, we'll compliment the luxury on-deck with smart technology. Our innovative team will ensure your new technology blends into the vessel's design.  
Enjoy better freedom, comfort, and accessibility at home. We tailor our technology to transform homes for the elderly and those with disabilities through smart sensors and clever technology.
Electronic Living were a pleasure to deal with!
There was nothing that they couldn't do. They delivered our requirements exactly as we'd requested. They do not cut corners at any stage of the process.
They pride themselves on the detail
Lindon Homes has now had the pleasure of working with Electronic Living on multiple high end new residential homes, and after our experience recommend them and their services highly.
They are the best in the business!
We have been dealing with Damian and his team for over 10 years now and they have always been wonderful. They are the best in the business and service is amazing!
First class!
These guys are the best at it! They worked with us on our brand new unit to recommend tech options. Electronic Living are by far the best. They guys are just awesome to deal with as well!
Our team has seamlessly bound state-of-the-art smart home technology into the unique architecture of this truly 'one of a kind' home.
Designed by Joe Adsett Architects and built by Graya, this pre-war Queenslander renovation sits amongst the leafy streets and rolling hills of Paddington, Brisbane. A project our team really enjoyed working on!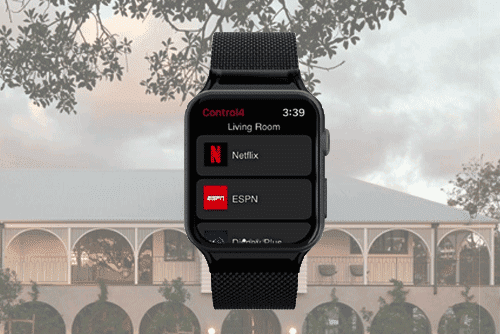 Control Your Home from your Apple Watch
Apple Watch now supports the Control4 App with this new update!
Inside Damian Cavanaghs Smart Home Office
It's now official. More of us, than ever before, are working from home.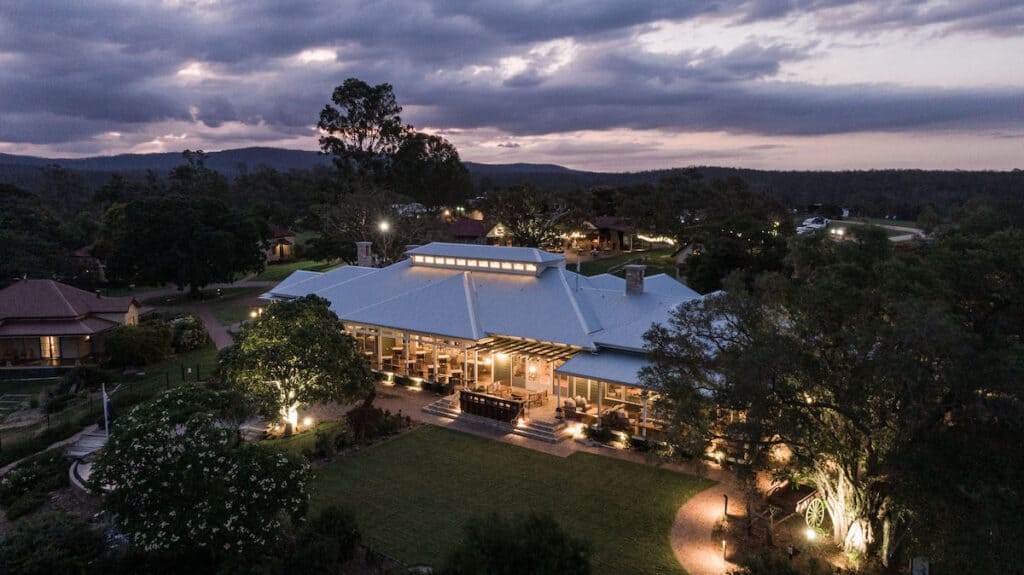 We're based here in Brisbane but we have the team and capacity to travel across Australia to simplify how your home or business utilises technology. 
We make using smart technology simple.
We'll call you back within one business day