Experience true immersion with the latest in audio visual
Lose yourself with state of the art audio & visuals for any environment.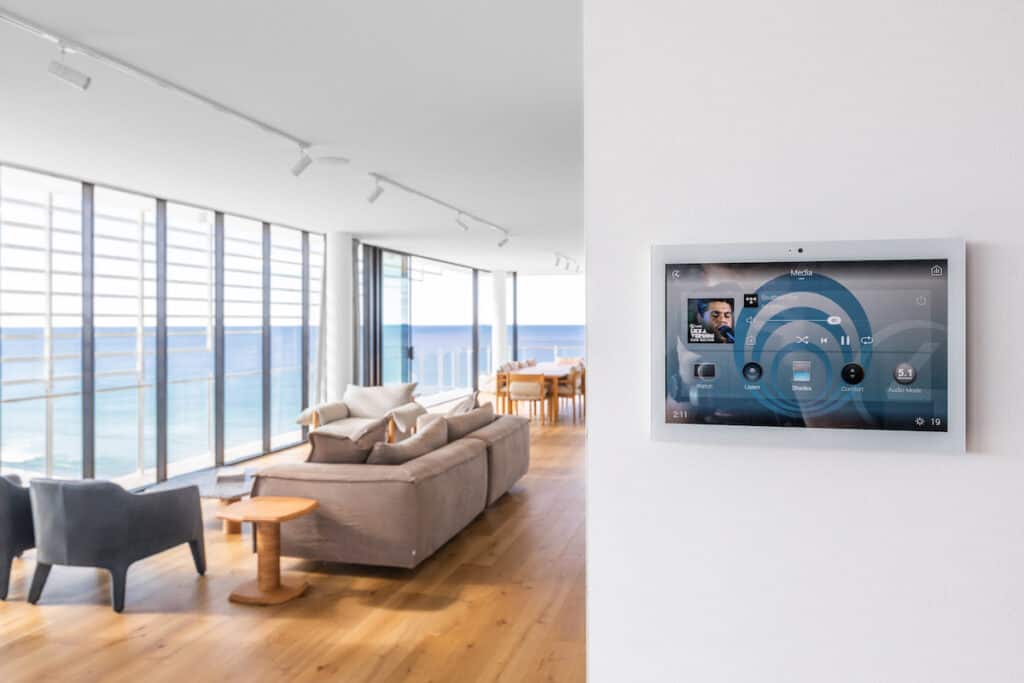 Enjoy seamless music and breathtaking visuals in every room of your home with a custom solution that's designed to impress. Built specifically for your home and lifestyle, our team brings decades of experience to craft an unforgettable audio visual experience.
Flawless design that matches your style
We create cutting edge audio visual experiences that integrate seamlessly into your home with effortless style.  Experience our range of the latest smart televisions, video walls, projectors, mirror TVs and speakers, all installed with an unmatched attention to detail from our expert team.
For businesses and commercial audio visual, we have a range of innovative technology including TV lifts and projector lifts to create a lasting impression with your clients.
An unforgettable experience
Get the latest in high-definition audio and visual to add entertainment to every room in your house.
An unmatched attention to detail
We provide the highest quality design and installation services from start to finish. Our award-winning team fit the latest smart technology seamlessly into your lifestyle, with a focus on precision and beauty.
A true audio visual experience in your own home.
Create an immersive experience you'll love coming home to.
Talk to an expert today about how we can help.
We'll call you back within one business day