Add luxury and convenience to your apartment
Smart technology solutions that add sophistication, luxury and convenience to any apartment.
Trusted by these incredible companies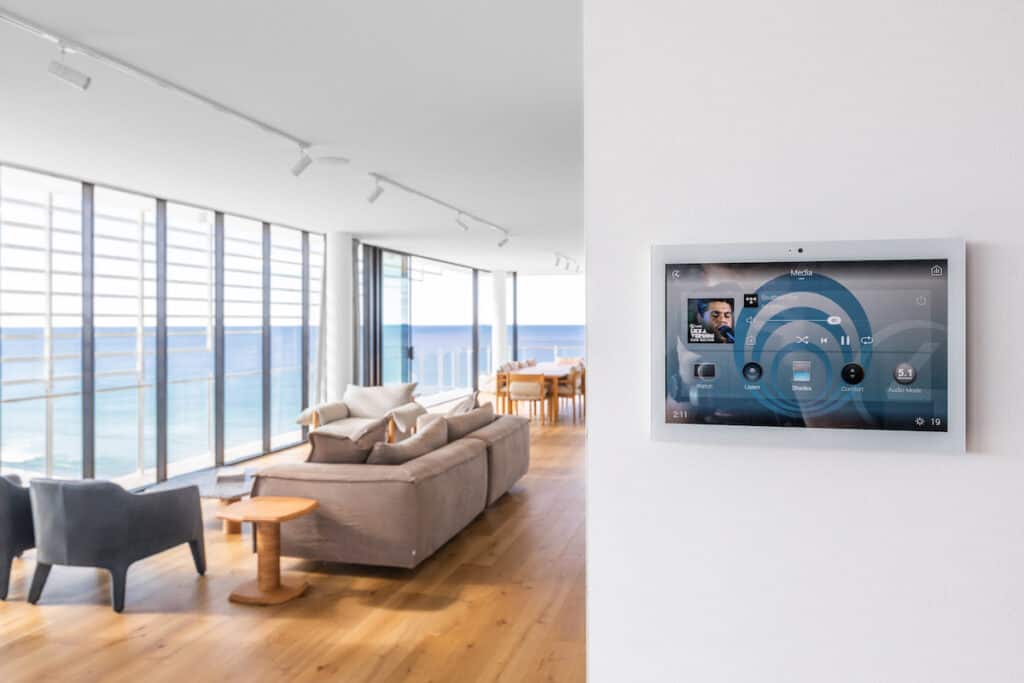 Next-level tech integrations for smart apartments and units
We design and implement award-winning smart home technology integrations for apartments and units, transforming the at-home experience and adding indulgence and convenience to everyday living.
We'll call you back within one business day
Our team will consult with you to learn about your technology needs. Then, we'll provide you with a proposal and scope of works.
Once the proposal has been accepted, our design team begins preparation of detailed cabling plans, floor plan overlays, elevations, and schematics.
Our projects team will work with all required stakeholders to ensure the efficient delivery of your project, to time and budget.
On top of our typical support, we can offer preventative maintenance and ongoing servicing of your smart technology solutions.
Smart technology that
transforms apartment living
Take control of your environment
Integrate all key functions of your space with an easy-to-use visually-appealing control surface.
Immersive sound and vision
High-definition visuals and surround sound for entertainment that engages and captivates.
Content Everywhere
Discreetly integrated audio and visual technology available at your fingertips.
We'll call you back within one business day
We're proudly Australia's most awarded technology specialist, with over 60 awards spanning over 15 years, and counting.
Crowned the winner of the Cedia – Best Integrated Home award year on year for many years running, we deliver innovative technology solutions customised to each home that delights and transcends.
Transform your apartment into a new level of luxury, innovation and convenience.
Enhance your apartment lifestyle and make enjoying quality time more rewarding with smart tech integration.
We'll go above and beyond to create a space that transcends. Get in touch today.
We'll call you back within one business day