Smart security & access control
Smart security and access control for total peace of mind
Whether it's your home, business or yacht, keep control of who has access and when. Check your property and assets are secure. Anytime, anywhere.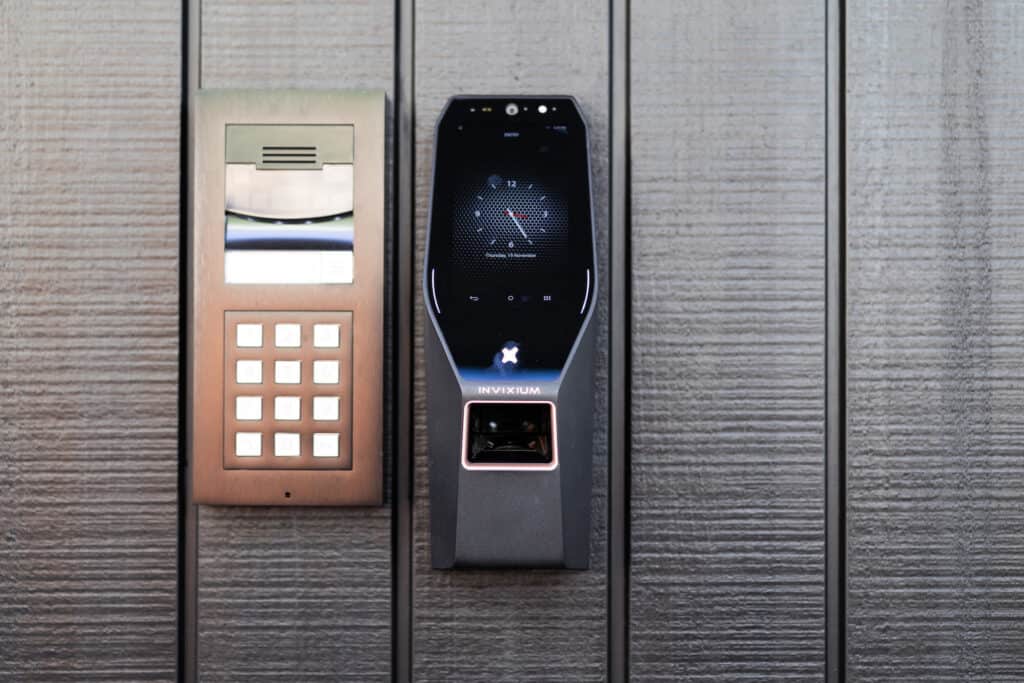 With a host of features for seamless and effortless security, automatic protection and complete control over access to your home, we can take care of smart security systems to protect you, your family and your assets.
Our innovative approach to security allows you to check your CCTV cameras, answer the intercom and protect your home via multiple access control options, right from your phone or mobile device.
Our smart security systems alert you when needed and can even trigger security lights remotely when you are home.
Complete control & visibility
Here at Electronic Living, we design and install advanced security systems to maintain complete visibility and control over your home. 
A smart home that's easy to own, and provides the very best in entertainment and convenience. Learn more about our Smart Home solutions.
We'll create a truly unbeatable brand experience for your clients and make technology work for your bottom line.
By using the latest technology, we bring our expertise to the water for the ultimate in marine lifestyle.
Making smart security simple.
 Talk to an expert today, and we'll create an intelligent security system with all the features you need for total peace of mind.
We'll call you back within one business day