Electronic Living are delighted to announce an exciting partnership with one of the worlds most coveted and admired AV brands – Bang & Olufsen.
As Australia's most awarded smart home company, our success has been built on careful selection of only the best products and solutions available in the marketplace and Bang & Olufsen exemplifies this.
With an extensive range comprising of world class televisions, loudspeakers, multi room audio and video solutions, Bang & Olufsen blend cutting edge technology with outstanding Danish design and materials.
"Bang & Olufsen ANZ are proud to be working with Electronic Living within QLD for integration of our product range. Electronic Living's reputation within the industry as a client focused solution provider is second to none, and we pride ourselves on working only with the best. Electronic Living have a rich history working with the B&O brand, and offer the highest standard in installation excellence that our product range truly demands."
– Bang & Olufsen.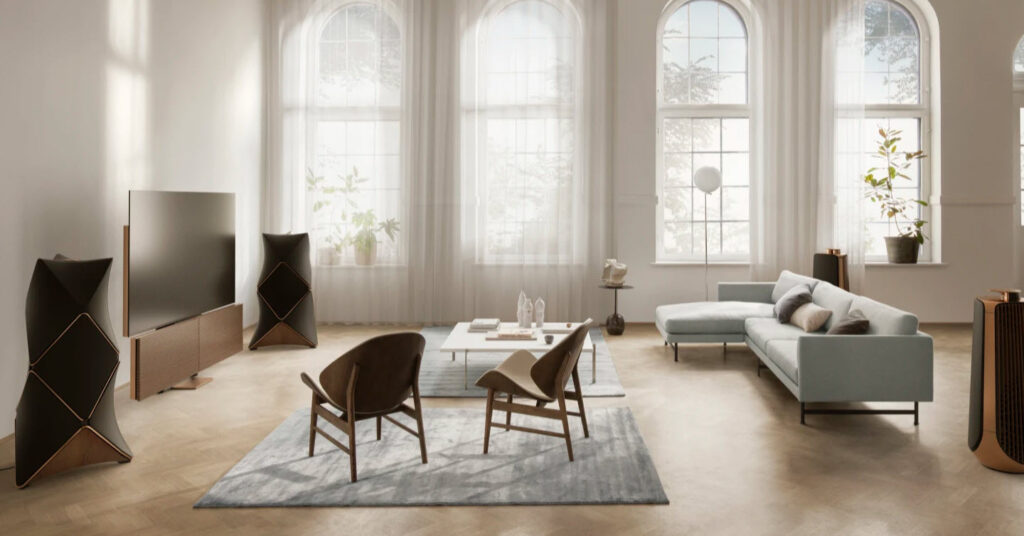 Designed for the ultimate cinematic and immersive audio visual experience. The new Beovision Harmony 88″ features the latest 8K OLED screen technology and the 65″ and 77″ support 4K resolution.
"Electronic Living are very proud to be announced the preferred partner with Bang & Olufsen & its iconic portfolio of premium audio visual systems. This partnership in South East Queensland goes hand in hand to perfectly compliment both companies. Our team are very excited to be working with Bang & Olufsen to ensure the brand remains an essential feature when it comes to all premium residential or commercial projects that require the absolute best in design & functional performance."
– Damian Cavanagh, Electronic Living.