Introducing Chime, a video doorbell designed and built for the Control4 Smart Home. It delivers everything you'd expect from a video doorbell plus leverages the power of Control4 to provide greater security and keep you connected and in control like never before.
ANSWER FROM ANYWHERE, CONTROL FROM ANYWHERE
Chime is a convenient way to keep your home safe and secure.
Running late? Answer a guest's ring and disarm the alarm, turn on lights, or open the garage for them to enter.
Package being delivered? Unlock the door for it to be placed safely inside, and then lock the door behind them as they leave—all from the same app.
No other video doorbell offers this level of integration with Control4. See you later, porch pirates!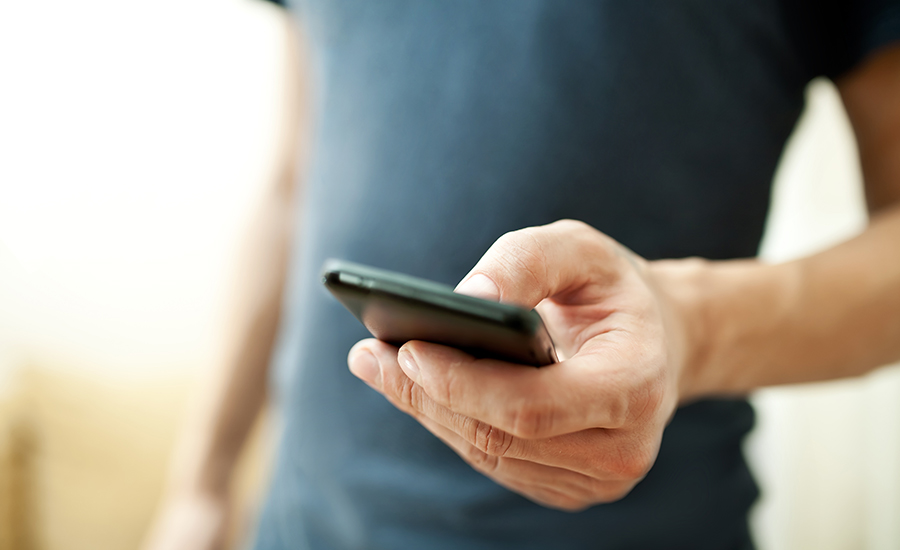 IN THE KNOW WITH NOTIFICATIONS
With motion detection, be instantly notified that a package has been delivered, even if the bell is not pressed.
Video snapshots can be delivered directly to your mobile device or Control4 Touchscreen when someone rings Chime, whether you're inside or on the go.
Miss a notification? No problem. Access a history of seven days of snapshots and video recordings.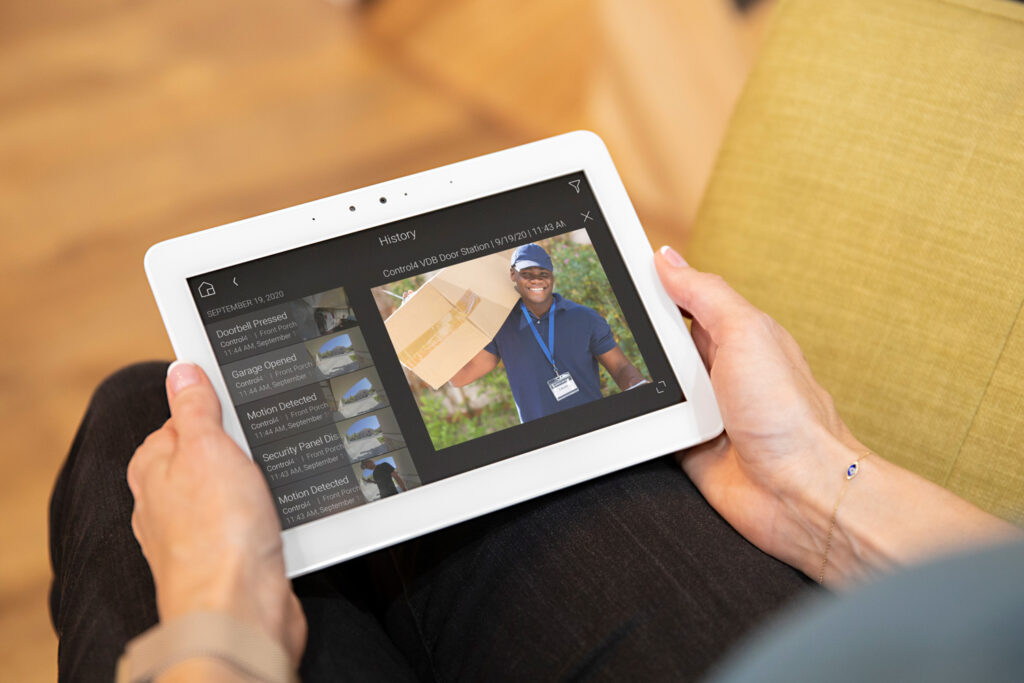 CONNECTED AND CUSTOMISED
Chime includes five adjustable motion zones that allow motion parameters to be set. No more annoying notifications for every car that drives by.
With customized zones, your smart home pro can enable a camera snapshot to be sent every time someone steps into a certain zone, or trigger a recording anytime there is movement in a different zone, and turn on all outside lights when there's movement detected on the porch.
Furthermore, your Control4 Smart Home works with Chime for advanced automation, such as triggering lights to turn on when a person is detected after a certain time of night.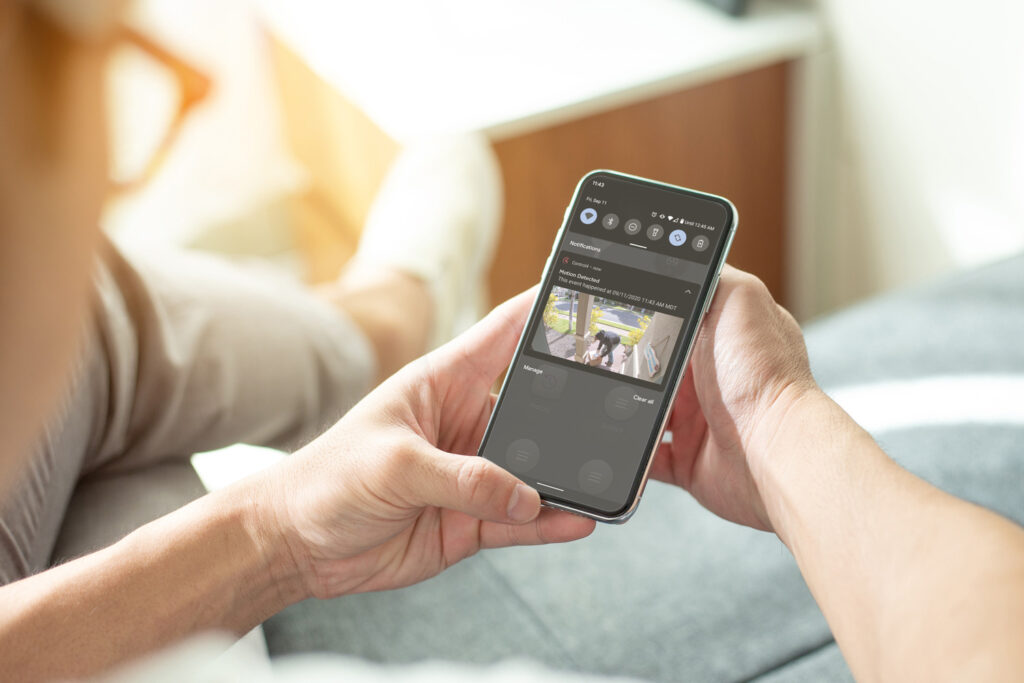 THE PERFECT BLEND OF ENGINEERING AND ELEGANCE
First impressions are important, even at the front door. Chime is available in beautiful black and nickel finishes for a luxurious appearance, and crisp, natural two-way audio and high-definition video quality provide user-friendly communication.
Chime also features a night mode, enabling a clear picture in low-light settings, and a sprawling 180-degree field view that allows you to monitor more than just the porch.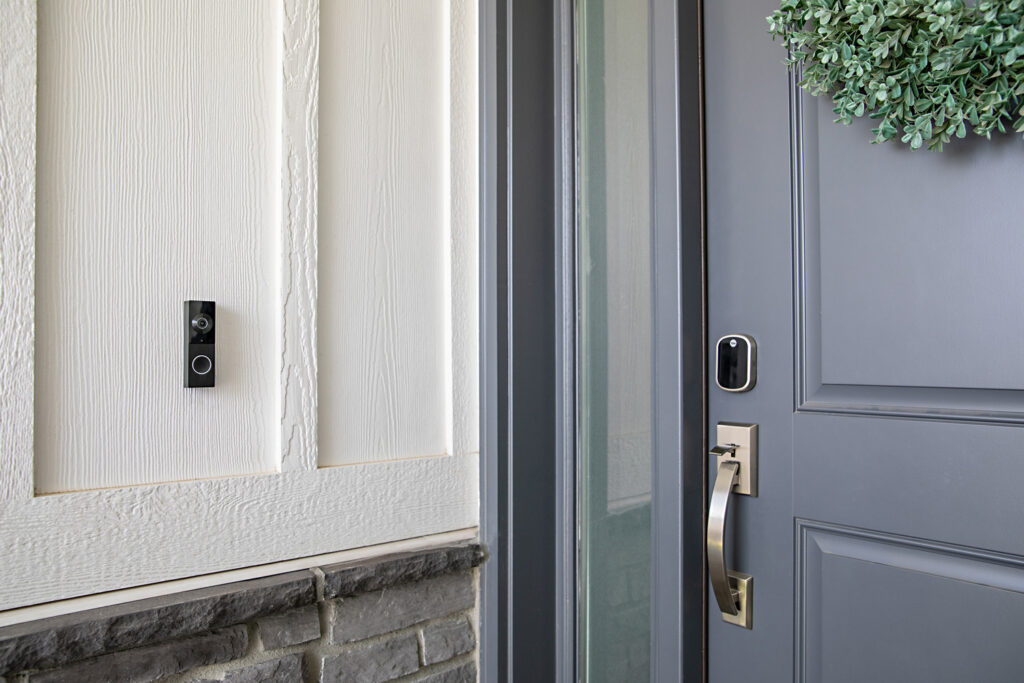 CONTROL4 TOUCHSCREENS ARE A PERFECT COMPANION
A large, high-resolution screen lets you see who's at the door from across the room, without getting up to search for your phone. When Chime is pressed or motion is detected, video can also be displayed on every Control4 Touchscreen in the house, making it easy for everyone to see who's at the door.
Family members not answering their phones? While you're away, call into any touchscreen from the Control4 App to quickly video-connect. Multiple high-quality speakers and microphones make clear communication effortless from across the room, with visitors at the door, or with the entire family. And when it's time for dinner, you can even broadcast a message from one Control4 Touchscreen to all of the others.
ENABLED BY 4SIGHT
In addition to all of the other powerful benefits a Control4 4Sight subscription provides—such as hands-on personalization, voice control, and remote access and control of your Control4 Smart Home. 4Sight also enables Intercom Anywhere so you can use your mobile phone to monitor and communicate with touchscreens throughout your home. And new, 4Sight enables cloud storage of 7 days of snapshots and video recordings from Chime.
November is #C4Yourself month!
Discover how we can improve your life at home with more reliable Wi-Fi, smart security and lighting, or premium A/V and entertainment systems that are easy to use.⁠ Schedule a #C4Yourself Session with us to learn more and you'll be entered to win a FREE Control4 Chime Doorbell! ⁠The lucky winner will be announced at the end of November. To be eligible, you must RSVP and attend a #C4Yourself session in November.