Most people want the option to watch TV from the comfort of their lounge room or bedroom, but not everyone likes having one permanently on display. We've got several unique ways to mount displays so they're only there when you need them to be.
HIDDEN TV IN THE CEILING
Ceiling space is an often overlooked area to conceal a TV but is often an ideal location to house the display when it's not in use.
Our range of ceiling hinge mechanisms allows you to gain a vast amount of wall and floor space which is ideal in a room where you might want to dedicate that space to a dresser, or large mirror instead.
Many highrise apartments feature larger windows and breath-taking views, so there is often less wall space on which a television can be mounted. By installing the display into the ceiling you get to keep your view and have the comfort of watching TV in bed at a moments notice.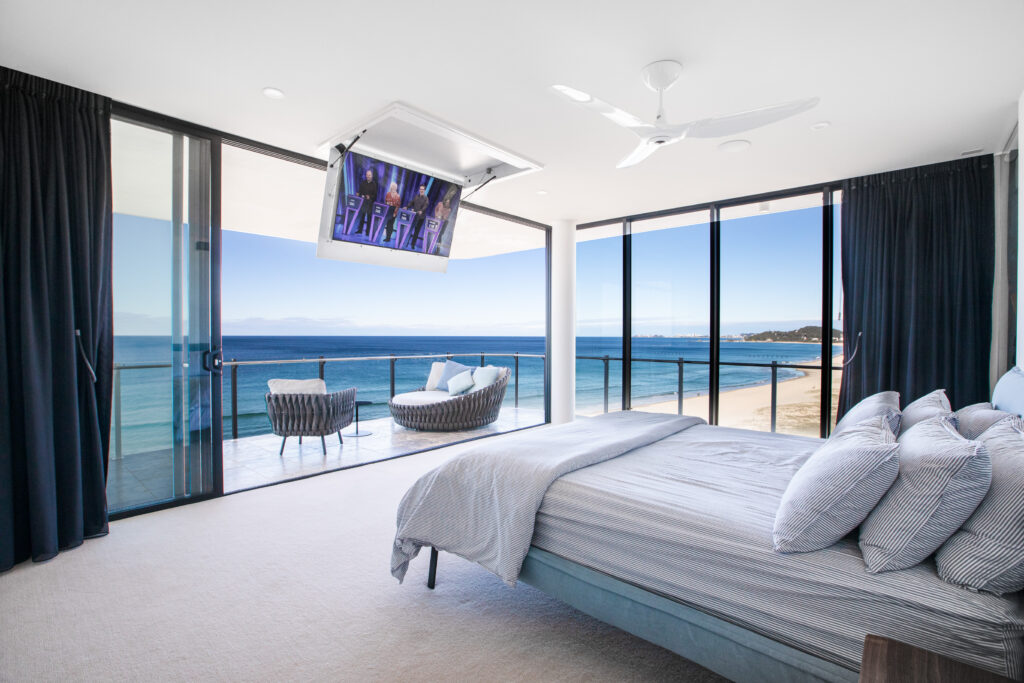 CONCEALED TV UNDER THE BED
An under-bed solution is also a novel alternative way to save space in a bedroom.
The display is safely stored inside the bed frame and can be summoned by the owner to advance from under the bed and hinge up to face the user.
The height adjusting arm of this mechanism can be preset to the perfect height for the client and there are also other models available which can rotate to face up to 6 preset locations (perfect if you like to watch TV while getting ready to go out).
Our manufacturers have even developed an electronic drop and roll flap which completely conceals the mechanism so that it's hidden when not in use.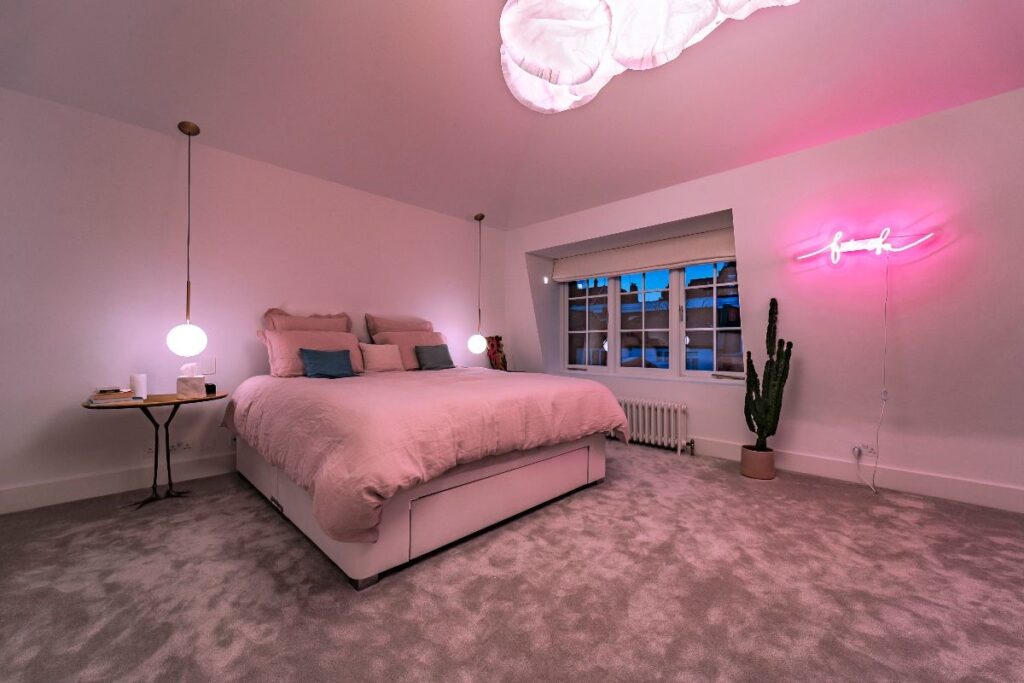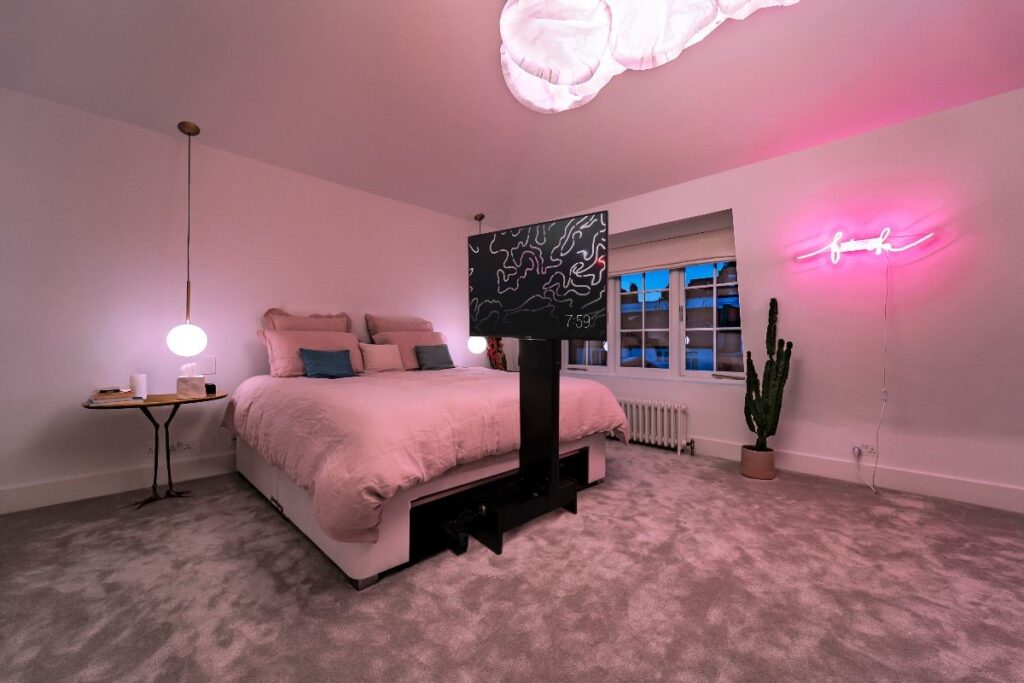 PULL OUT AND SWIVEL TV
It's not always a necessity to completely conceal a display in a home. Instead, you might want to angle your display to watch it from multiple positions within the bedroom.
An articulated wall mounted bracket can move a display up to 90° to face you whilst you're in bed. The TV then sits flush against the wall when you're not watching it, so that your views aren't obstructed.
POP UP TV
Seamlessly conceal your TV inside cabinetry and sideboards, in your loungeroom or at the end of your bed. This mechanism is even available conceal the TV inside your floor, if your construction allows it. The perfect way to modernise your interiors with minimalistc style and protection for your TV.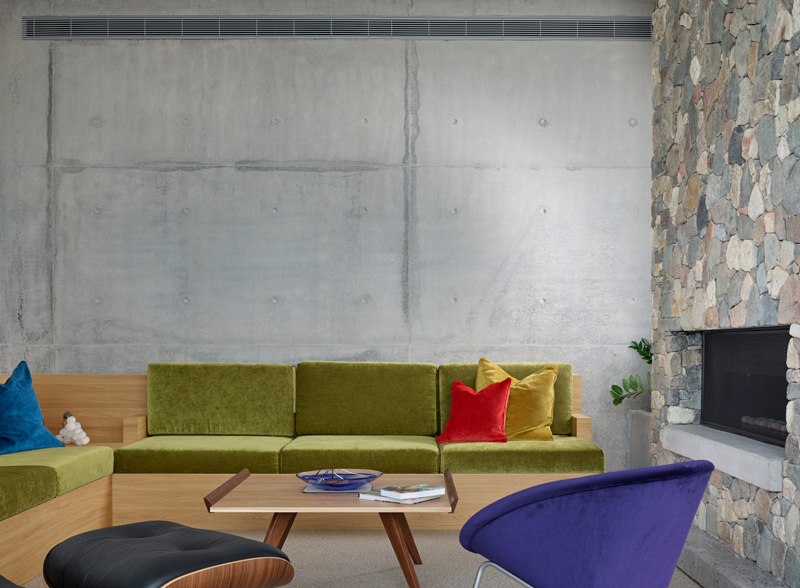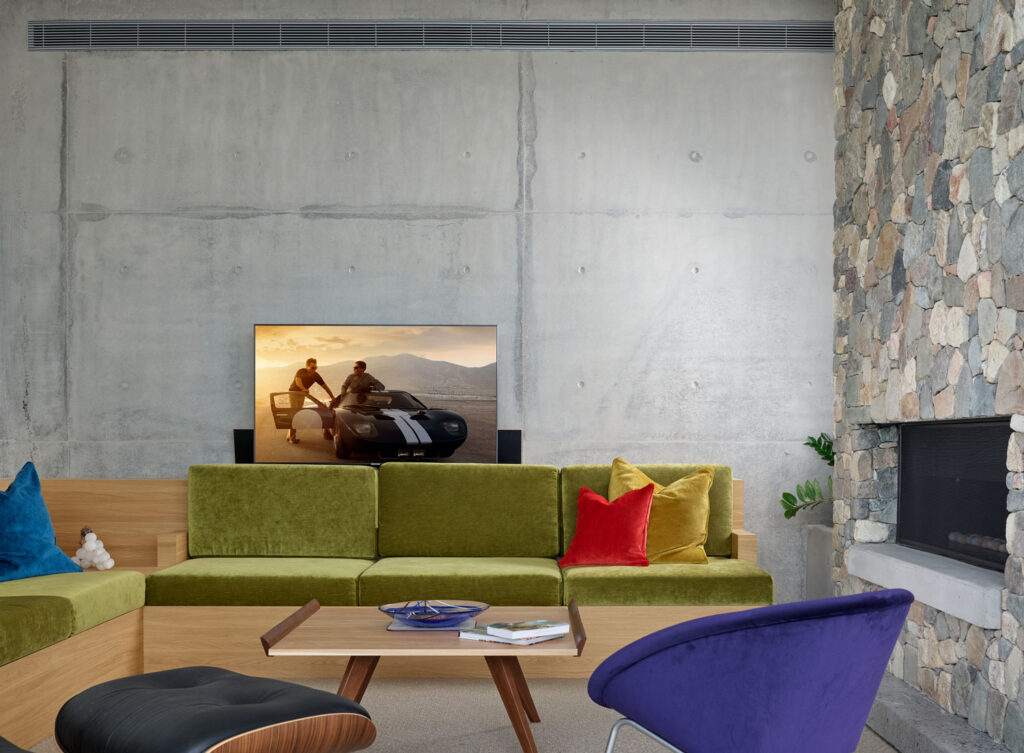 HIDDEN TV BEHIND ARTWORK OR PANELLING
Sliding panels are one of the coolest ways to hide a display and is one of our most popular solutions because of it's stealth-factor.
The sliding front panel can be fitted with a custom fascia to match the surrounding joinery so that the mechanism blends seamlessly into any space.
At the users' command the panel slides up or across the wall and the display (if necessary) can advance forward to sit flush with the surrounding cabinetry. This ensures that the mechanism is hidden from view when the user chooses to watch TV. Once the user has finished watching TV it can be completely hidden from view so the room maintains its' original aesthetic.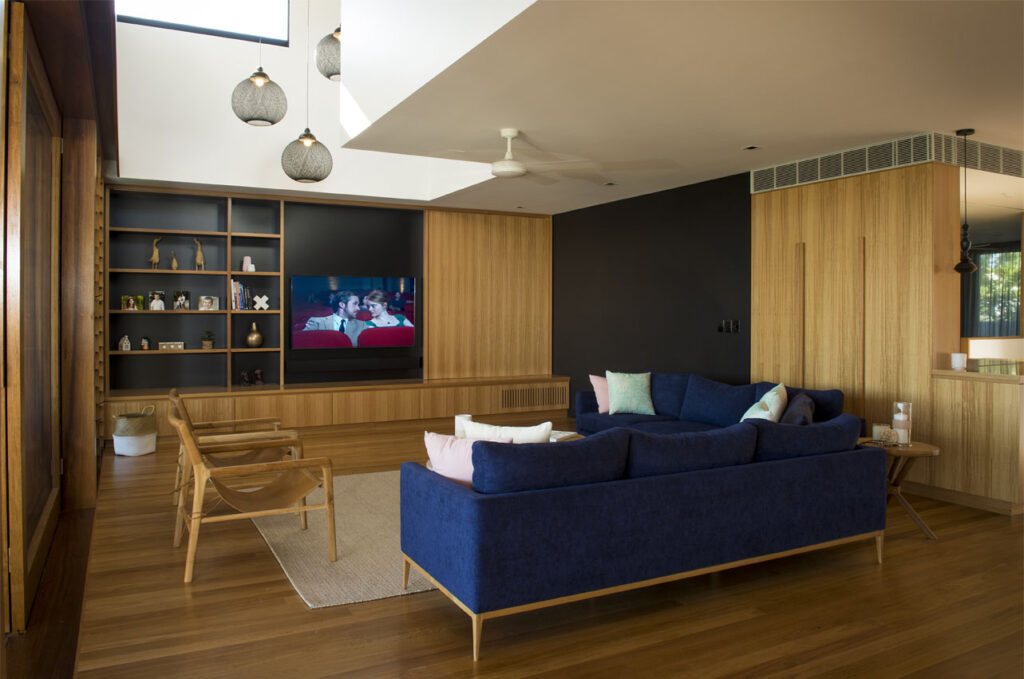 Technology doesn't have to impede your interior styling… Contact our team today about how we can conceal the technology in your home or new build!