Electronic Living are delighted to announce an exciting new exclusive collaboration with one of the worlds most coveted and admired AV brands – Bang & Olufsen.
As Australia's most awarded smart home company, our success has been built on careful selection of only the best products and solutions available in the marketplace and Bang & Olufsen exemplifies this.
With an extensive range comprising of world class televisions, loudspeakers, multi room audio and video solutions, Bang & Olufsen blend cutting edge technology with outstanding Danish design and materials.
Bang & Olufsen have recently released their almighty new BeoVision Eclipse TV, made in partnership with LG – merging the best of two worlds to create something even more spectacular. Detailed design, leading acoustics and careful craftsmanship have been combined with OLED TV technology to deliver an immersive audio and visual performance with absolute black, infinite contrast ratio and high dynamic range. To top all of this off, it has an absolutely stunning design referencing the danish brand's ideal of aesthetic simplicity to highlight the importance of sound, the slim glass surface continues beneath the elongated and dividing soundcentre to create an even more expansive yet slim form.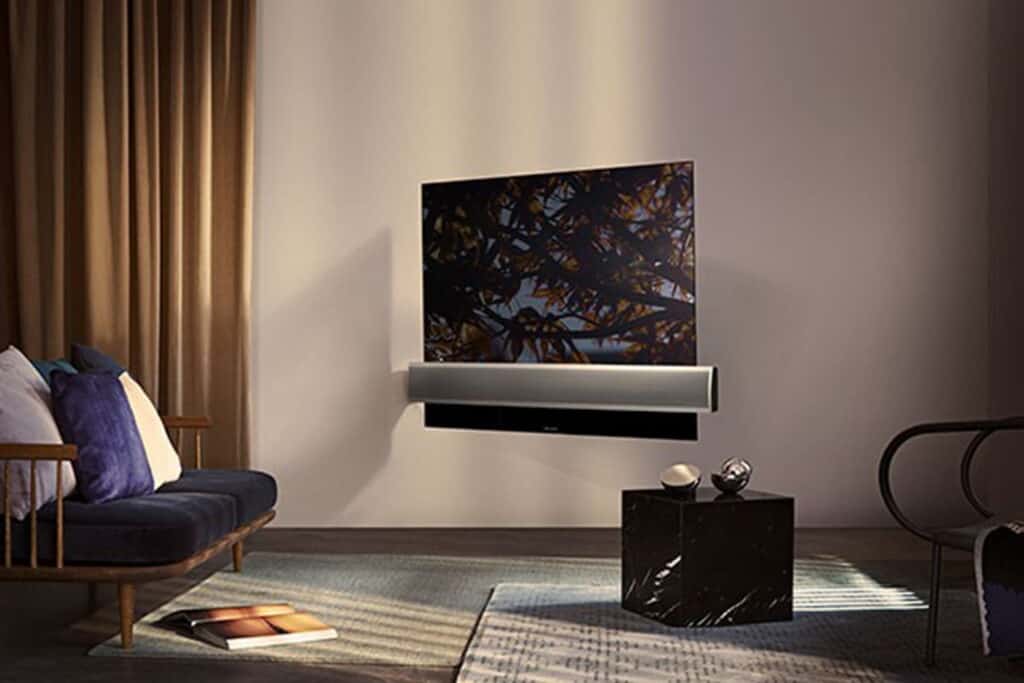 On board are music streaming services, internet radio and LG's WebOS 3.5 software. It can access Spotify, Netflix, Amazon, YouTube and various other services. It can also talk to Chromecast, AirPlay and Bluetooth devices. This sleek, slender remote control is able to be customised with your own shortcuts and add extra speakers to complete your surround-sound set-up.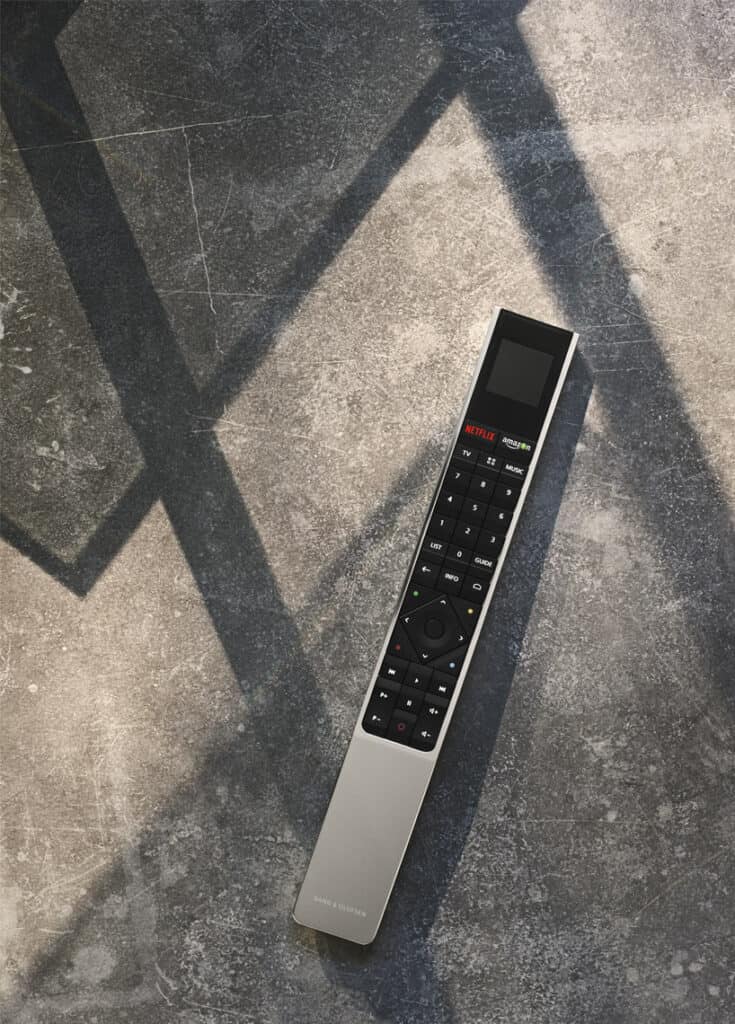 The Eclipse television is set up on the floor 'planet' stand that, with the simple push of a button, can move soundlessly across surfaces to your favourite seat in the house.
To learn how Bang & Olufsen can extend your audio and video experience in your home or business, please contact us and we would be delighted to introduce you to this timeless brand.