The Neeo Remote for Control4 has gone live, offering Control4 users a much slicker way of controlling their home entertainment and connected devices.
For $1050 AUD, you can get your hands on this machined aluminum remote control (available in black or silver), boasting both physical buttons and a 3-inch LCD touchscreen. It works out of the box – (provided you are on Smart Home OS 3) with your Control4 system – so there's no need for us to set it up for you.
Neeo is dedicated to providing a more enjoyable watching experience. Switch between video sources, such as the Roku, AppleTV, Blu-ray, satellite, or even gaming consoles—effortlessly. Favourites are front and center with familiar graphical navigation using one-touch icons for ESPN, Netflix, CNN, FOX, HBO, or any of the family's favourite programs. The graphical interface provides easy scrolling and a simple tap to select. Sculpted, tactile buttons provide the most-commonly used controls like volume and mute, while the OK button doubles as a play/pause.
This new Control4 NEEO remote boasts a 5-day battery life and is easily charged via the sleek magnetic charging dock that comes in the box.
"The modern smart home needs simple interfaces to start a movie, select a playlist, or lock a door. Neeo was expertly designed to be beautiful, and with Control4 OS 3, it's also the easiest way for a family to enjoy entertainment in their homes," said Charlie Kindel, SnapAV chief product & technology officer. "Neeo is a reflection of our obsession for creating the most elegant and simple interfaces for the refined smart home."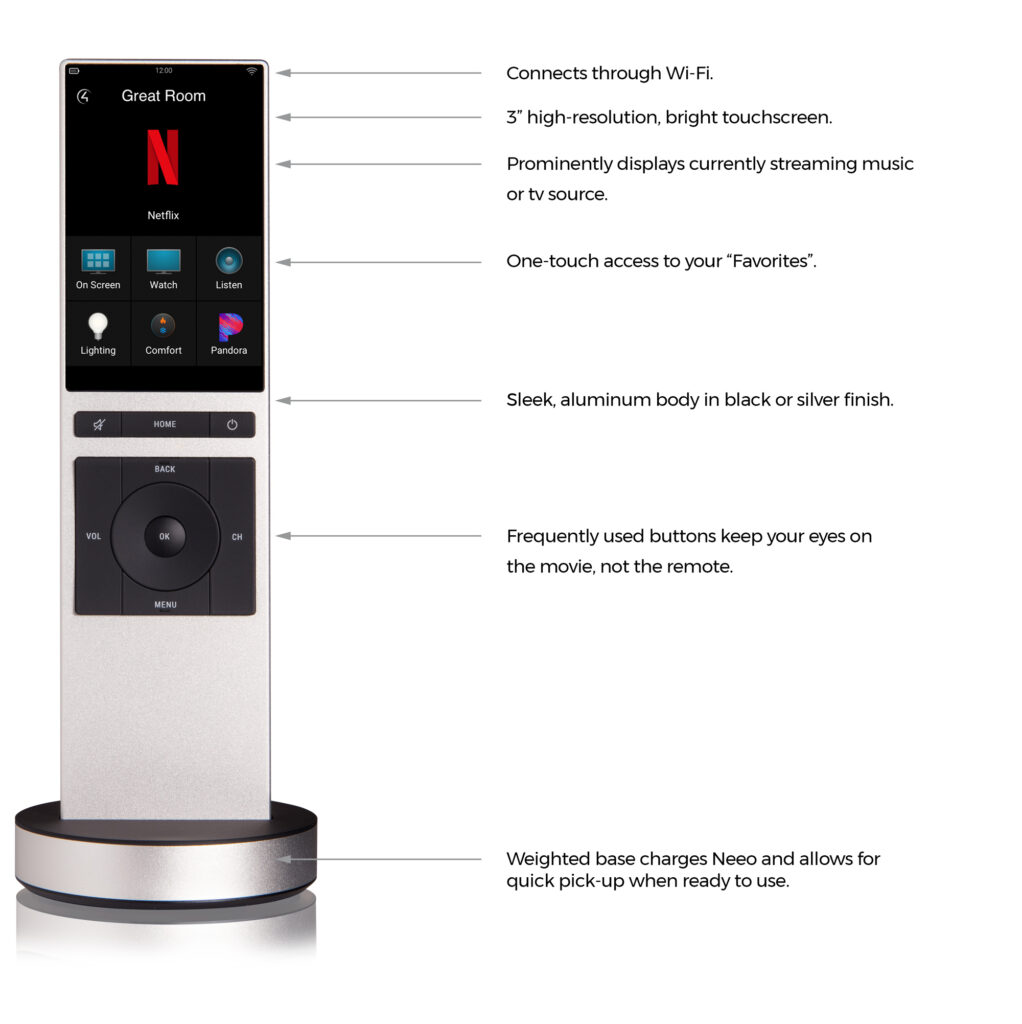 Inspired and crafted by experts in Swiss design, Neeo meets the demand for beautiful products to complement the homes they live in. Neeo is a sleek, refined remote with a modern design and a mix of both tactile buttons and a high-resolution, graphical glass touchscreen interface. Neeo's weight, balance, and texture were all meticulously considered to feel comfortable in the hand.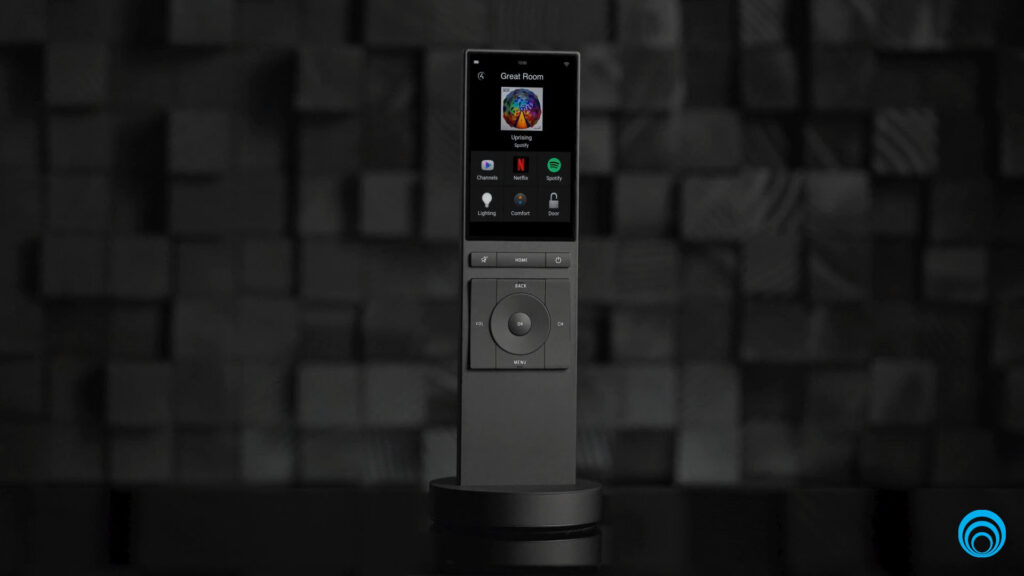 Watch a video demonstration on the new Control4 NEEO remote here.
If you already have Control4 and are running the latest version of Smart Home OS 3, Neeo can be added to your system easily. Simply give us a call and place your order, once it arrives, connect it to your home's Wi-Fi and select the primary room where it will be used. Voila! Your Neeo is automatically connected to your Control4 system.