The marine technology experts
Designed and built for saltwater environments, the ultimate in smart marine technology.
Trusted by these incredible companies
Innovative marine technologies for a luxe on-water experience
We'll design, build and maintain a complete entertainment, communications and automation system that perfectly compliments the style, sophistication and aesthetics of your vessel.
From planning and design, to project management, installation and maintenance, we will take care of it all and bring your vision to life.
A connected marine experience
We'll call you back within one business day
Our team will consult with you to learn about your home or business and your technology needs. Then, we'll provide you with an itemised quote for your new home or business. 
Once you've accepted our quote, we'll begin piecing together everything we need to pull off the perfect installation for your home or business, you'll get to review this in a design.
We'll commence the new project with the delivery of all the necessary equipment and begin installing it in line with our agreed design for your home or business. 
We offer regular maintenance and servicing of your smart technology solutions – so you can maintain peace of mind that everything is operating as it should. And if you need support in the future – we're here when you need us.
We remove the complexity of marine technology and make it easy to control every smart feature across your vessel on one intuitive central control system.  
Complete marine automation
Whether your vessel is another home or simply where you go to escape the daily grind, automating your vessel's ambience, entertainment and security will elevate your lifestyle.
Smart technology that transforms assisted living
Speak up
Our range of smart voice-activated controls makes it a breeze to control your marine vessel.
Next-level security features for peace of mind & protection
Compliment your marine vessel with the latest in security technology such as facial recognition, fingerprint & biometrics, intercom, alarm systems, CCTV and more.
Take control of your life
Using your existing devices or dedicated control panels, we can automate most areas of your marine vessel.
We'll call you back within one business day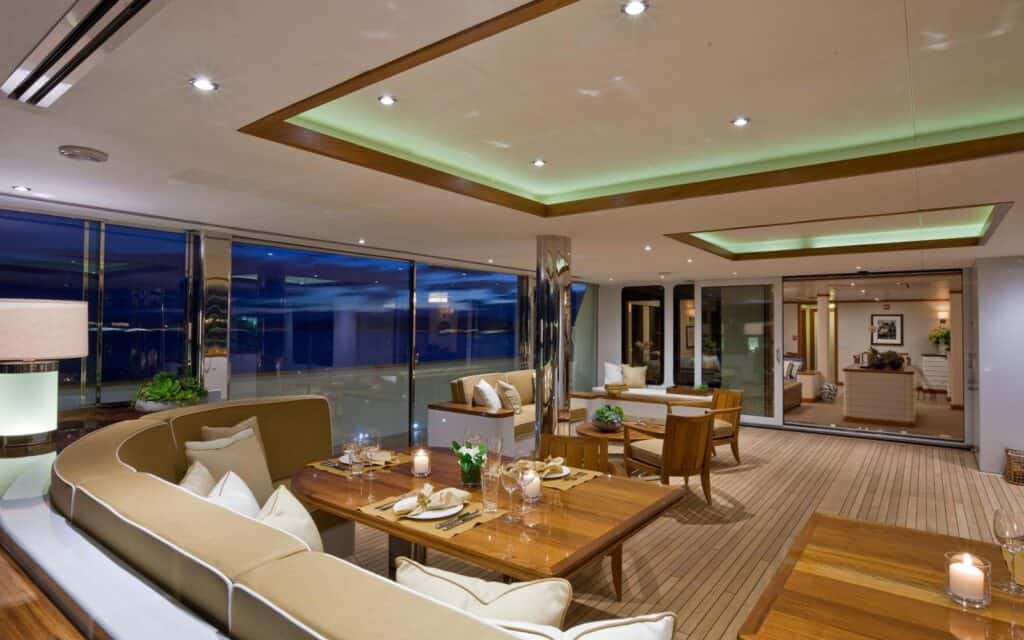 Luxurious award-winning marine design
We design smart technology with aesthetic genius to seamlessly blend into the style of your vessel and integrate with your decor. 
We can design James-Bond-Esque features such as speakers that are totally invisible to the unknowing eye.
Indulge in smart marine technology
Your vessel is your enjoyment. So why not treat yourself to the ultimate in security, interconnected technology and surround sound immersive audiovisual? 
We'll call you back within one business day