What is C4 Yourself Day?
While shopping for gadgets and electronics is fun, it can also be stressful. After all, shopping for tech isn't just about what's exciting and new—it's also about finding a solution that will be useful and convenient, a solution that can adapt and expand as your needs change, and most importantly it's about finding a solution that is secure and reliable. This is why the opportunity to get hands-on with a product is so incredibly valuable. Understanding how products work and how they will fit into your home and into your life before you purchase makes an enormous difference when it comes to your long term satisfaction—and that's exactly why Control4 began C4Yourself Day!
SO, WHAT IS C4YOURSELF DAY?
It's a worldwide open house event that lets you get hands-on with incredible smart home technology including smart security systems, smart lighting, multiroom audio and video, and more. Hosted in our Control4 Certified Showroom, C4Yourself Day is an opportunity for homeowners (like you) to meet professionals (like us) who specialize in smart home technology and custom electronics. Our team will give you demonstrations and even let you test smart home products—we will also help you help understand how Control4 Smart Homes can unify all your smart home devices and electronics so that they are controlled by one comprehensive system that gives you unbelievable control from just one app!
Visit our Control4 Certified Showroom to #C4Yourself.
---
---
WHY SHOULD I GO TO C4YOURSELF DAY?
Customer feedback has shown that visitors enjoyed the low-pressure, open house environment which allowed them to check out technology and ask questions without feeling pressured to make a purchase. C4Yourself Day is your chance to get recommendations from experienced professionals regarding product capabilities and installation, you can even discuss what direction the smart home industry is headed so you can carefully consider what kinds of devices and features you might want in your smart home.
At Electronic Living, we will be a resource for you. Whether it's security, connectivity, entertainment, or something else—we will map out a customised technology plan for your home. We will work with you to determine a budget, minimize installation or construction time, and ensure your technology needs are met today and in the future.
WHAT KINDS OF PRODUCTS WILL I SEE?
A Control4 smart home system gives you the power to control a whole room, or devices across your entire home, with just one app—it even lets you monitor and control your home remotely while you're away. The Control4 Smart Home OS orchestrates all the electronics and smart home products in your home so they can be automated or controlled (individually or all at once) via voice-control, mobile device, in-home touch screens, keypads, or even with a universal remote.
Intercom Anywhere is like a video doorbell, but so much more! It enables you to control your home as you communicate with visitors, meaning you'll be able to respond when someone rings your bell by unlocking your door, turning on lights, or arming the security system—even if you are not at home. It also can be used for room-to-room communications within your home so you can have a video intercom in any room of your home.
Smart home security lets you secure your loved ones and your home by monitoring and controlling security cameras, locks, alarm systems from your mobile devices. You could even have your home simulate occupancy to deter mischief and crime while you're out of town.
Centralized smart lighting can have an incredible impact on the ambiance of your home, but it can also have a positive impact on your health and help save on your energy bills. It's truly remarkable how quality lighting can make your home more convenient comfortable, and efficient.
A universal remote is great for those who are old-school. If you enjoy the tactile experience of traditional buttons we have a smart, universal remote that can control your whole home while also helping you consolidate the number of remotes needed to control your various audio or video systems.
Multiroom audio and video gives life to your home by letting you stream your favorite TV shows or playlists in any room of the house. Easily transfer the movie you were watching in the living room to your kitchen so you can start preparing dinner without missing the ending, or let your teenager listen to their music upstairs while you entertain your guests downstairs.
JUNE 13 | ELECTRONIC LIVING SHOWROOM
21 ROBINSON ROAD EAST, VIRGINIA QLD 4014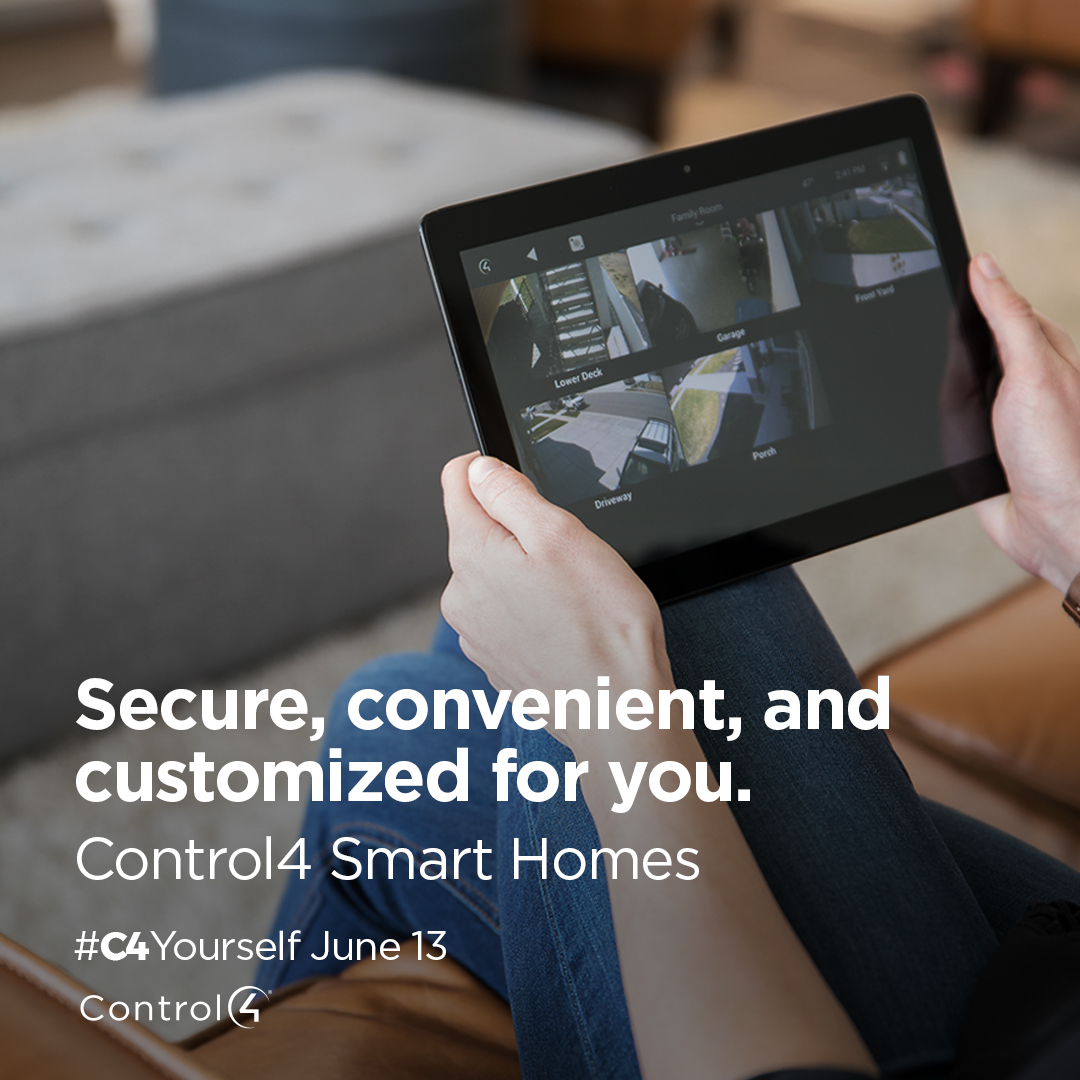 Tags: Control4, Event, C4Yourself
Related Articles
Comments